A bike mirror is of utmost importance to riders who often share the road with drivers of all sorts of capabilities. When you get on your bike, you accept a certain amount of risk. It could be small bumps, suddenly going off the pavement, hitting a tree, or the occasional rear-end accident.
Other Bike Mirror Options
Firstly, there are a lot of so-called safety gadgets on the market. However, they are not all practical, some are even quite uncomfortable. When it comes to buying a bike mirror, the options have been very limited for a long time. I judged them as a trendy tinsel to decorate your bike with. In addition, I will confess that some time ago REARVIZ approached me with a request to test the mirror. However, I tossed it in a corner, not believing that it could be useful. Until one day I finally came to my senses!
Today I can officially admit and apologize for not having raved about these mirrors as much as I should have. Finally, I have recognized the bike mirror's efficacy as it recently saved my ass. Thanks to the bike mirror, I was able to see and duck a rapidly approaching truck from behind. The mirrors work great and from that moment on I have not parted with them.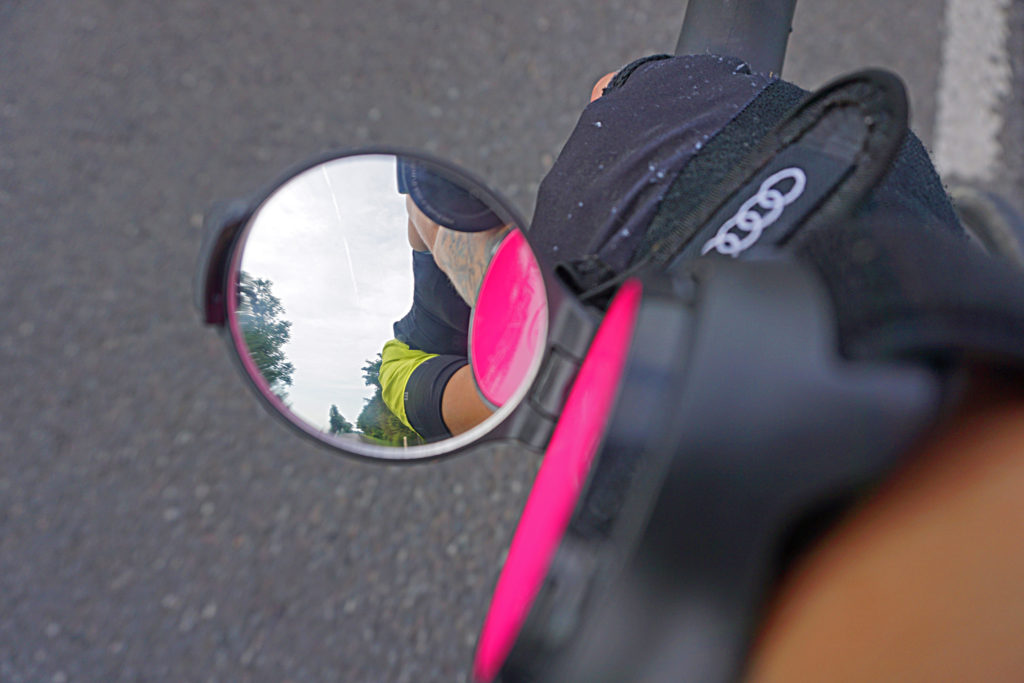 RearViz Bike Mirror
Lastly, a little about the product itself (remember this is not sponsored! we are just convinced that this product can save lives). RearViz is a folding, convex mirror fastened with a special band anywhere on the cyclist's shoulder. It provides stable and the best possible back and side view perspectives.
This bike mirror is purpose-made for cyclists and we have only tested them for this purpose
The variety of cool colors also makes it easier to convince kids to use it
Very comfortable Velcro fastener (no pain, does not disturb, aesthetically pleasing)
The elastic band is wide and made of a material that does not make the arm sweat
The unique mounting of the bike mirror eliminates the need for making sudden movements, thus making this product very conducive to rider's safety
And from today on, a must on every trip
You can find out more here.
Approved by the GetAdventure Team